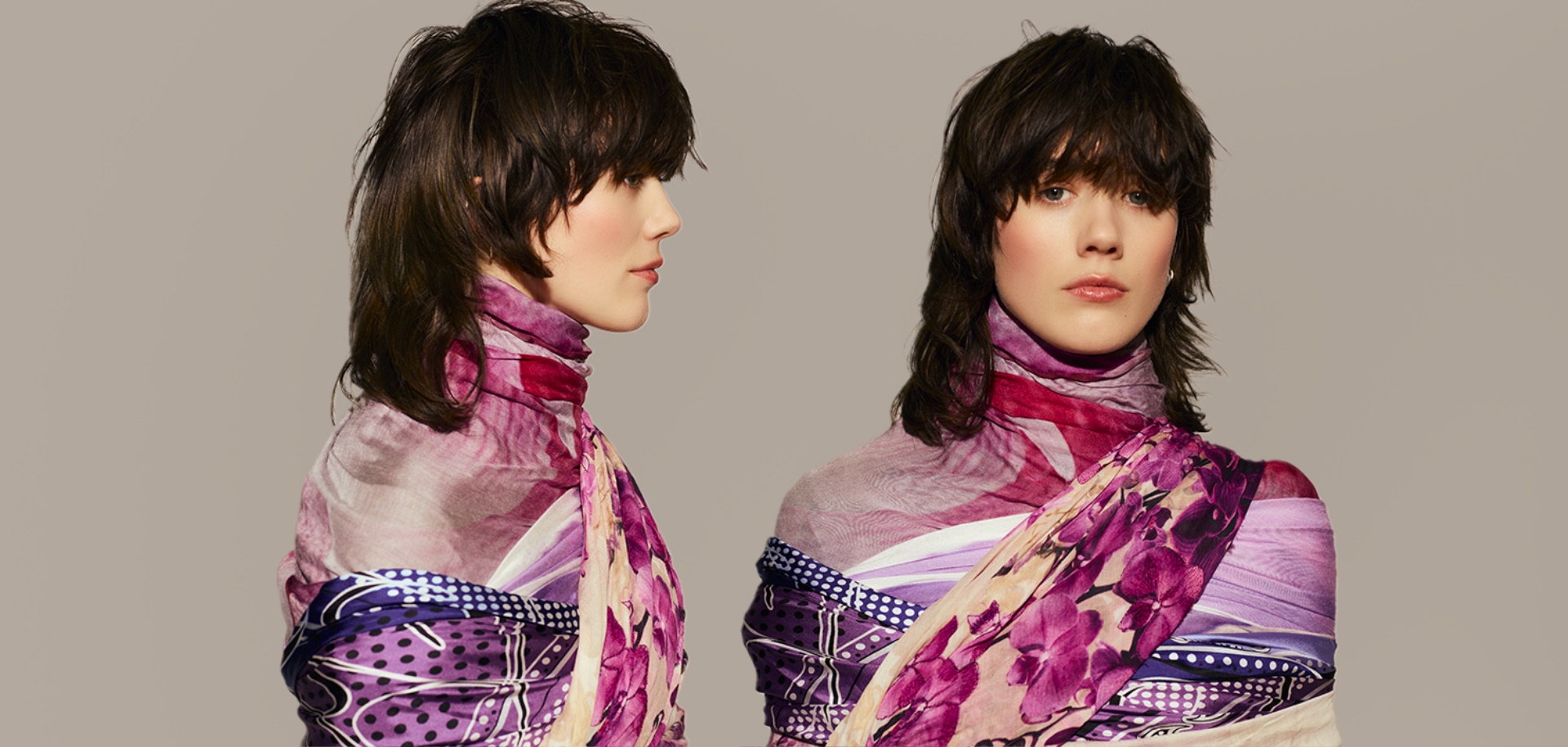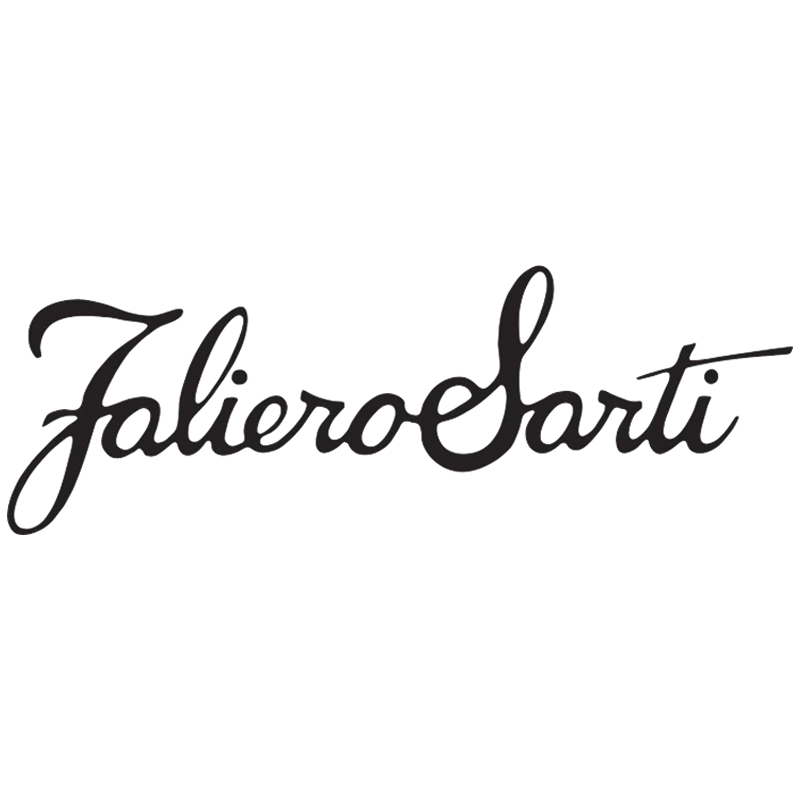 Faliero Sarti
Fashion accessory designer
The creative spirit that guides the house of Faliero Sarti can be defined by a love of the fabrics used to create their high-end scarves and stoles, even though Sarti's designs redefine fashion! Gallery, Andorra's destination for luxury fashion, allows you to order the most beautiful pieces from this Italian accessory designer at incredible prices so you can buy more and spend less!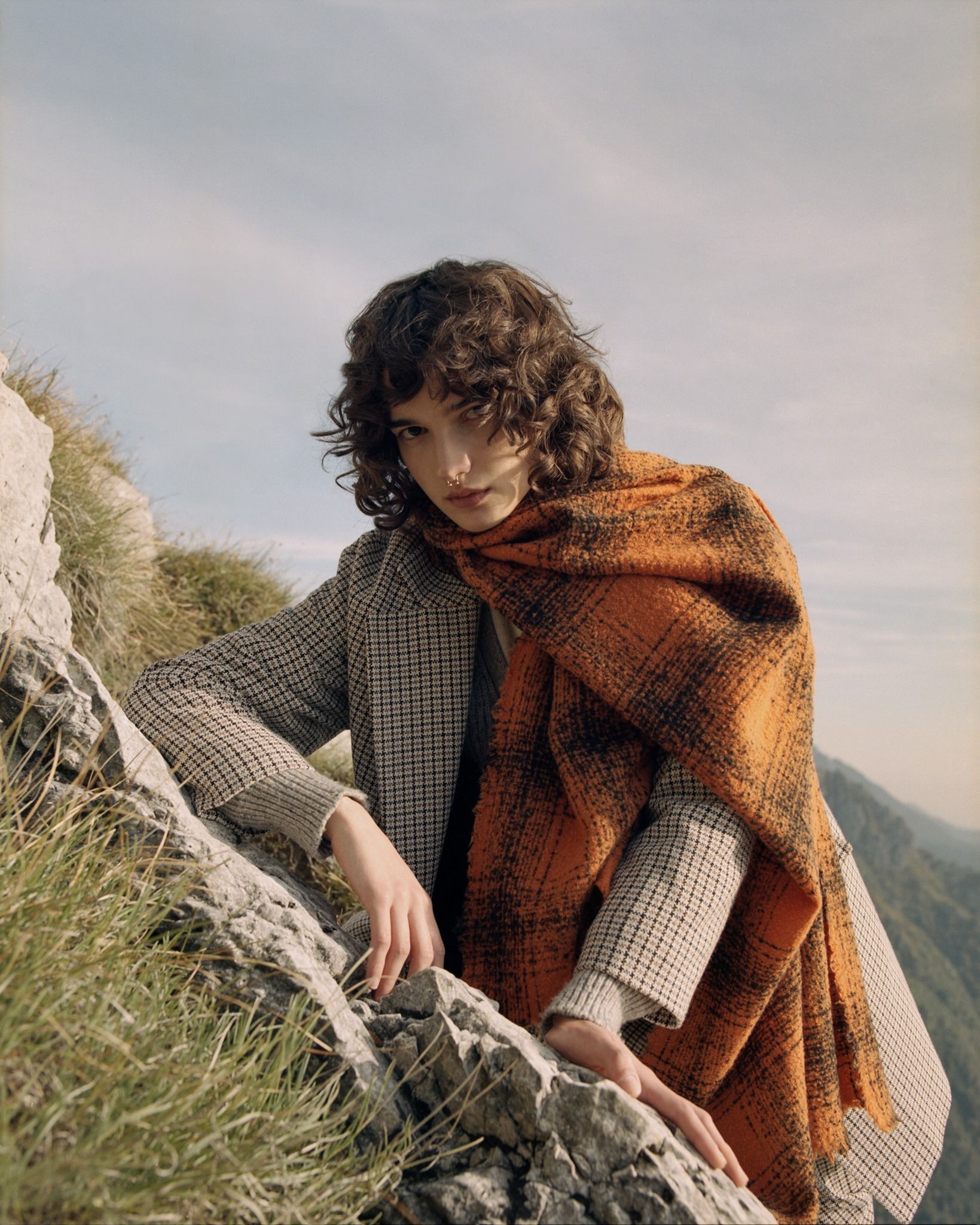 Gallery loves Sarti

At Gallery, Andorra's key destination for luxury fashion, you can order Faliero Sarti's accessories and spend less. You can choose between a sensual and feminine cashmere jersey, voluptuous and glamorous silk and linen scarves and stoles adorned with delicate and rich sumptuous embroidery, just like Angelina Jolie or Sofia Coppola. But you can purchase them for less at Gallery.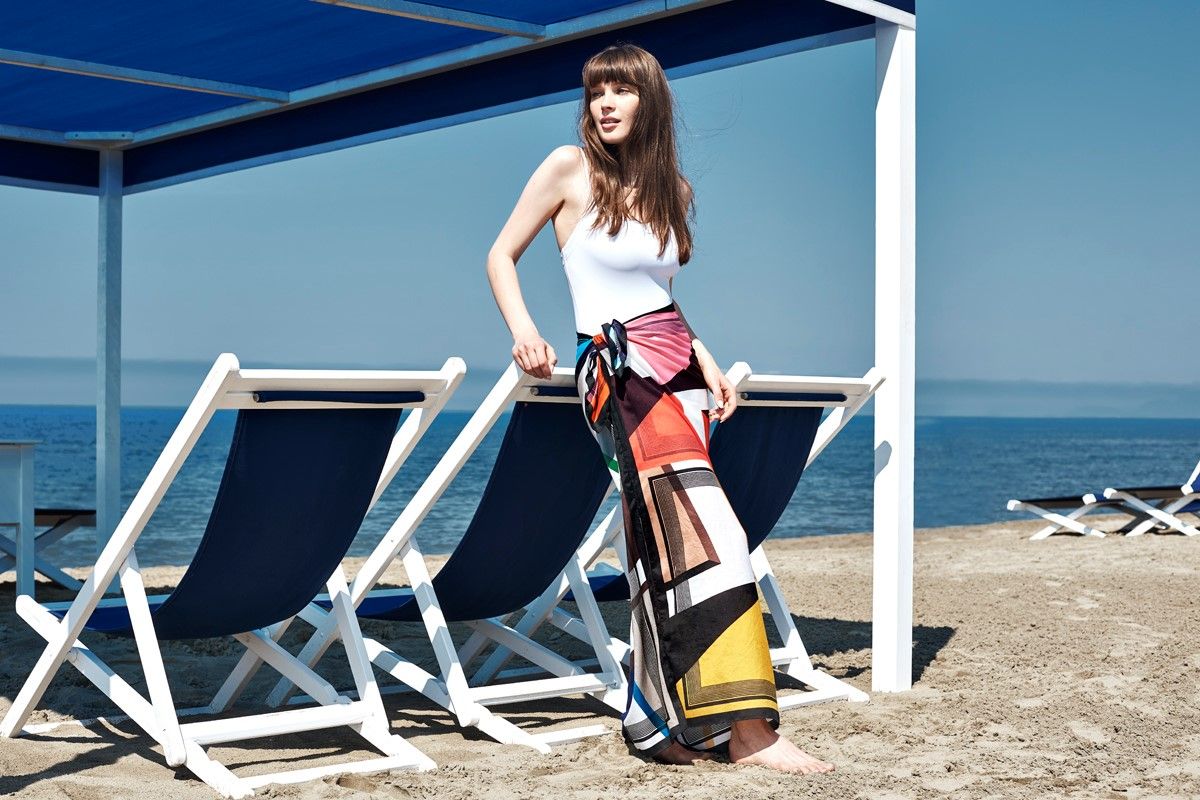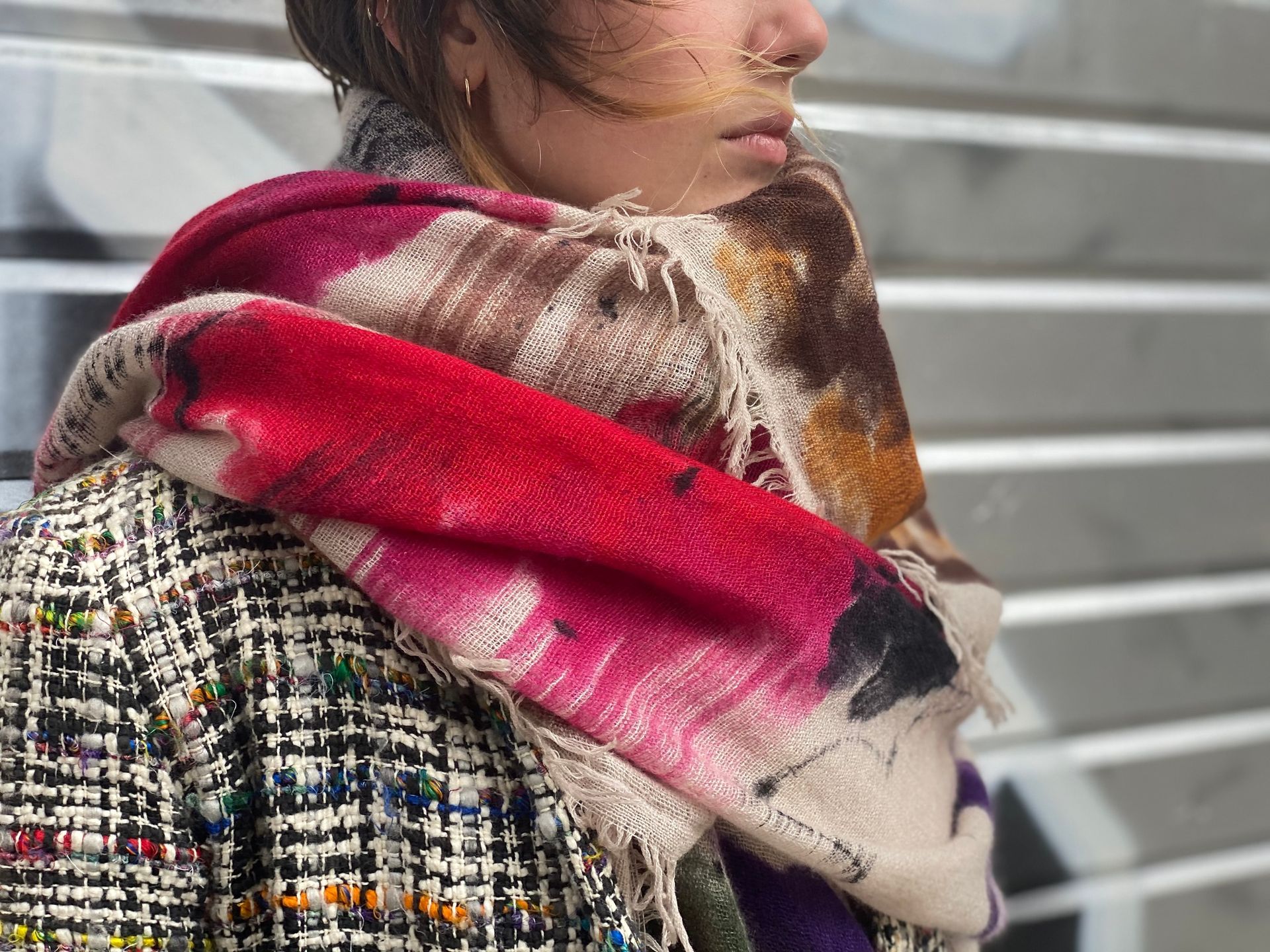 The saga of Faliero Sarti's fashion accessories
Florence, 1950
The Sarti family's story began in the mid 19th century. The family ran a successful textile company whose brand rapidly became a reference point for haute couture in Florence.
Over the course of several years, Sarti's savoir-faire and originality helped build their reputation. In 1991, Monica the daughter of the company's founder, Roberto Sarti, officially launched the Faliero Sarti brand. The budding brand's success quickly spread beyond Italy's boarders. Faliero Sarti's accessories and other products were carefully crafted with an affected refinement, which caused a sensation within their exacting clientele.
The importance of selecting the proper fabrics
The Italian brand Faliero Sarti is often associated with their delicate prints but always stands out for its selection of excellent fabrics and materials. Faliero Sarti selects their fabrics with true passion.
Faliero Sarti's accessories are always crafted using only top-of-the-line luxury fabrics. The scarves, stoles and gloves that leave their workshop are noted for their excellence and luxury.
The hallmark of Faliero Sarti's accessories is the meticulously selected upscale fabrics used to craft them, such as alpaca fleece, bamboo and linen.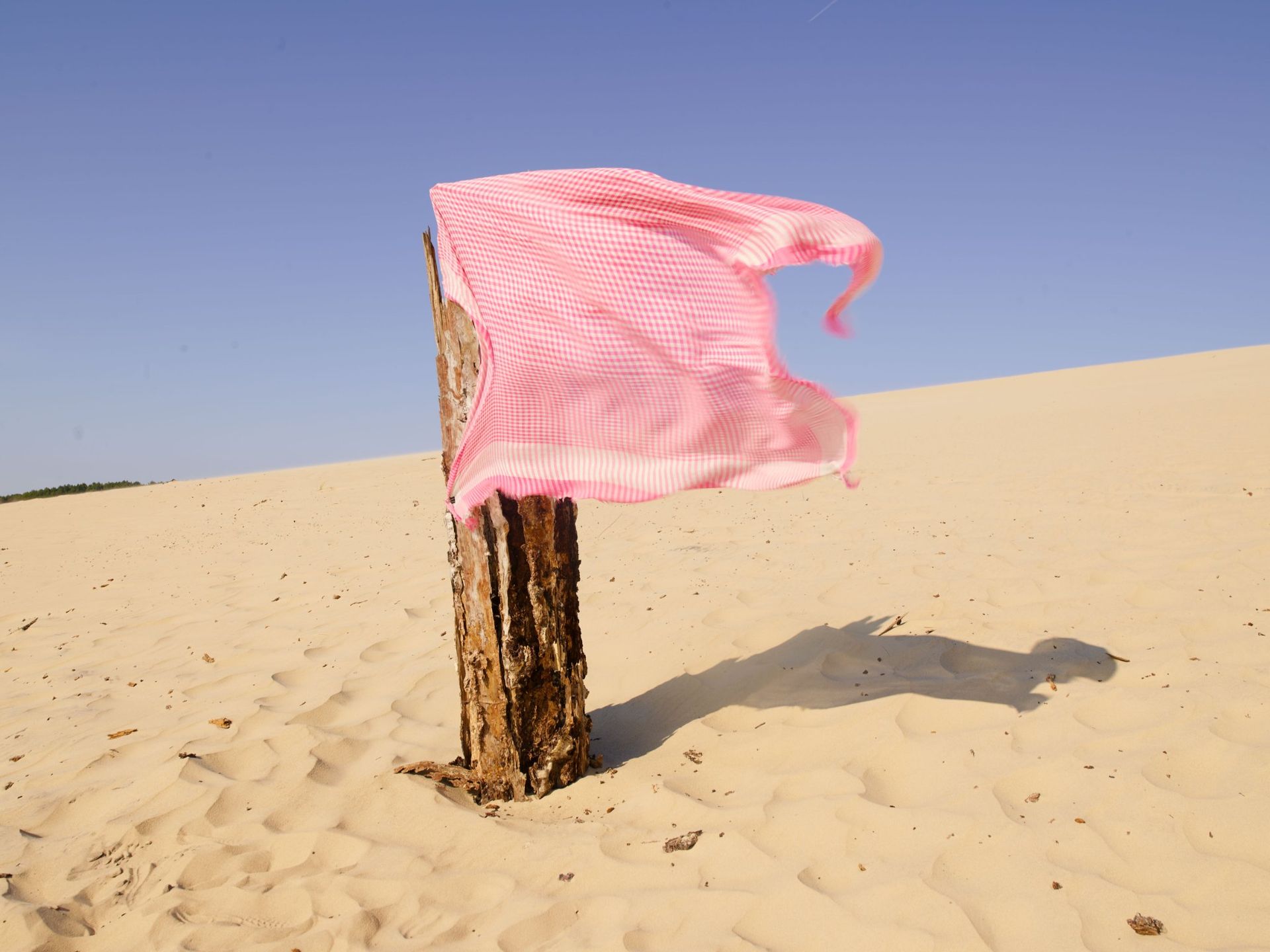 The house of Faliero Sarti's style
Creativity and diversity
At Faliero Sarti, every piece is made to emphasize the brand's elegant and delicate design sensibility. Faliero Sarti's stylists free of any creative and inventive limits are able to offer pieces made of silky fabrics embellished with subtle finishing touches, bright solid colors, pastel hues or dark palettes, models that emphasize graphic prints or more discrete patterns, the possibilities are infinite…