The Concept Store
Much more than a luxury fashion boutique in Andorra
In 2002, after several years of success in the fashion world, most notably in the area of footwear, Sonia Yebra and Robert Cassany decided to undertake on a new fashion project, which would be much larger in scale than their former projects.
Gallery: 100% fashion DNA
A luxury ready-to-wear boutique in Andorra: showcasing the latest trends
Gallery first opened its doors on April 1, 2003. This store is entirely dedicated to fashion and showcasing the latest trends. The Gallery boutique is a space with a contemporary look, reflecting the lastest trends, where you can discover curated finds from currently trending fashion designers.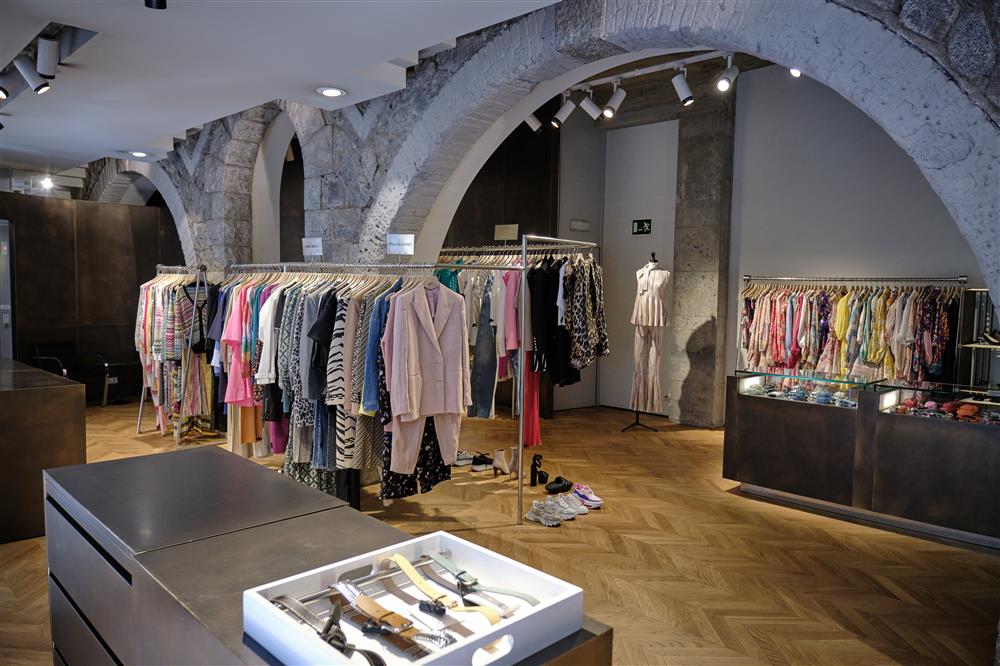 A boutique dedicated to fashion

Gallery is a boutique that is based on a new concept, which offers pieces from top-tier trending designers and the greatest names in fashion, as well as an extraordinary program of personalized high-end customer services.
350 meters square designed for latest fashion trends
In 2009, building on its tremendous success, Gallery relocated to a new and more spacious location with an industrial theme. The newly renovated store revealed a space covering 350 meters square that are exclusively designed for last fashion trends for men and women. Due to his timeless design sensibilities and his keen sense of elegance, the interior designer Francesc Pons, was selected to design the new Gallery store with a cozy and welcoming ambiance.
Gallery: much more than a luxury boutique in Andorra
A concept store
Gallery is a genuine concept store and is not satisfied with just offering you the best and most exclusive fashion items. At Gallery you will find the latest trends, home decorations and areas dedicated to styling and beauty, etc.
Sonia Yebra & Robert Cassany

Gallery was the brainchild of Sonia Yebra and Robert Cassany. They completed their studies in entrepreneurship and managerial fields. Robert completed further studies in finance. Sonia's fabulous eye for aesthetics and design embellish her professional business training. Ever since a very early age she participated in diverse interior design, fashion and design projects. Since 1998, Sonia dedicated herself exclusively to running fashion boutiques.
Gallery's future
One of our main priorities is being Andorra's destination for fashion and trending looks. Gallery's objective as a luxury ready-to-wear fashion boutique is to constantly evolve and continually offer its clients new services and the finest products.