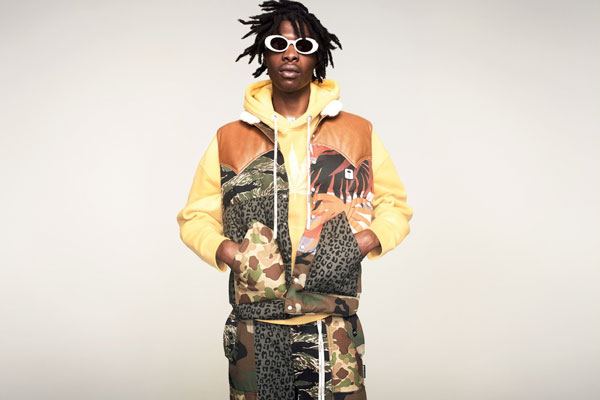 The stylish man by Gallery Andorra
01/07/2023
If trend is synonymous with risk and novelty, this Spring Summer 2023 men's fashion will leave no one indifferent. From the irreverence of OFF WHITE or PALM ANGELS, to the chic elegance of AMI PARIS and BALMAIN, through the sobriety of ASPESI and the vibrant colors of MSGM. At Gallery Andorra we have the top luxury brands to dress the most stylish man. Do not miss the latest in men's fashion with the best prices in Andorra.
THE TRENDS THAT EVERY STYLISH MAN WILL BE WEARING THIS SUMMER 2023
VARIETY IS THE SPICE OF LIFE
How will the most stylish men dress for spring-summer 2023? Bold colors in suits, knitted jackets, long Bermuda shorts? There are plenty of trends that are worth knowing and that suit all styles. Gallery Andorra brings you the most trendy collections to dress the cosmopolitan man who cares more and more about his style.
THE BRANDS THAT DRESS THE MOST CHIC MAN
Fluorine colors have invaded all kinds of garments, from sweatshirts to pants and footwear, all to give an acid and refreshing touch to our clothes. The Italian firm MSGM perfectly represents this idea of having fun dressing for its colorful, shapes and thousands of prints. An explosion of color that you can interpret as you like: wearing them all together (and mixed), betting on a single color or giving an original point by combining a garment with a powerful tone with a more sober one. As for prints, this Spring Summer 2022, they will reign in men's closets. There are all kinds: graffiti, tie-dye, patchwork, floral and geometric figures. Brands like OFF WHITE or PALM ANGELS, queens of street style, offer garments with great personality that leave no one indifferent. Designs full of irreverence that fuse fashion and street art reflecting the culture of skateboarding mixed with a grunge style.
Another brand it's ASPESI always betting on maintaining the most classic prints of the purest masculine style such as a suit, a jacket or blazer, a blazer, a shirt, dress pants. The most sought after: their shirts with a perfect cut and pattern that fit like a glove. Endless style and timelessness with a touch of simple design that dazzles the most tasteful men. That's AMI PARIS or BALMAIN. French firms that with their savoir faire, present garments of great quality and design with very striking aesthetics. Both with perfectly recognizable logos, they have positioned themselves among the luxury brands most appreciated by buyers.
SHOP FOR THE BEST MEN'S FASHION AT ANDORRAN PRICES
Dress in style at Gallery Andorra, your favorite luxury store. Discover the variety of styles and brands for men with the best prices in the Principality. For everyday wear, special occasions or to treat yourself, you will always find that garment that makes you dream.