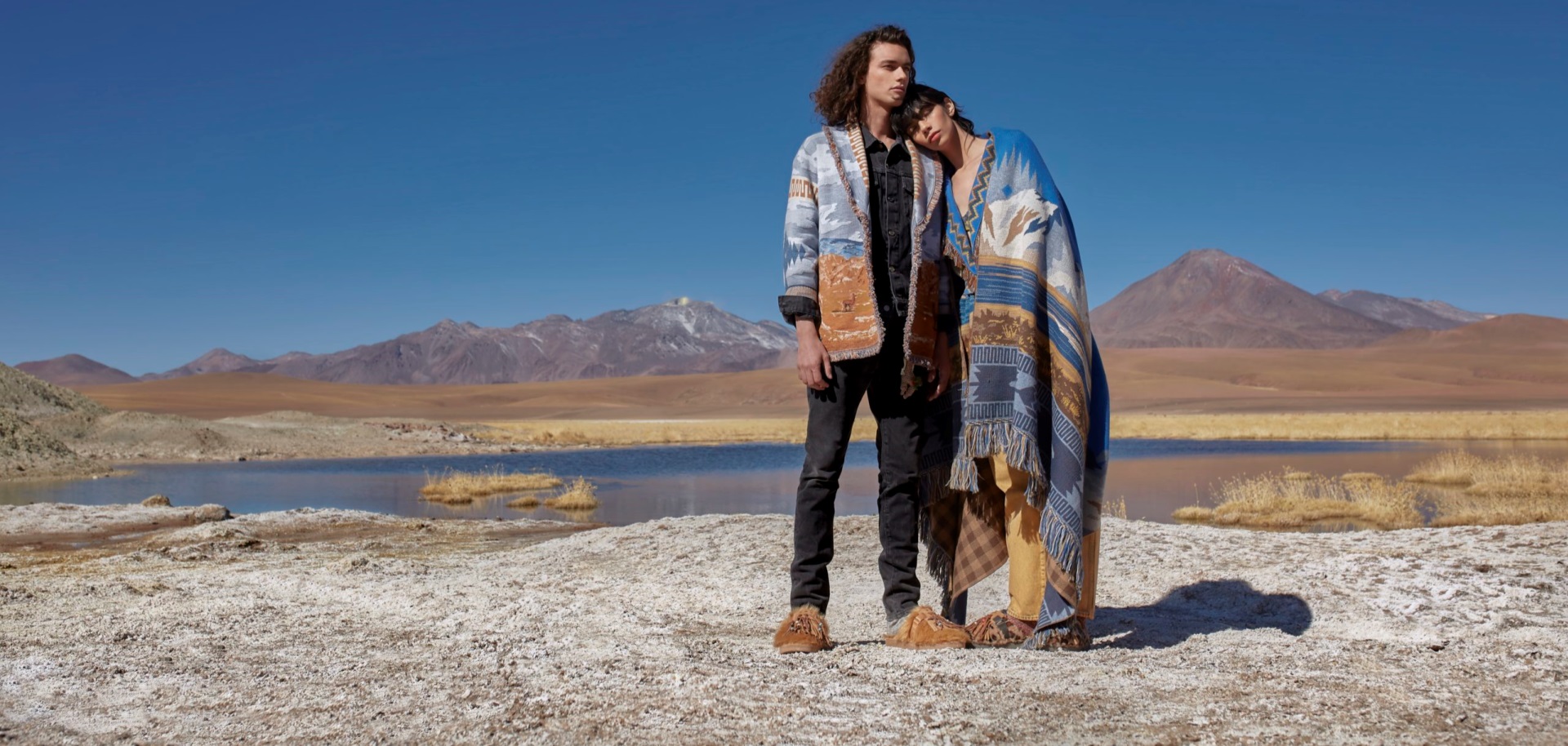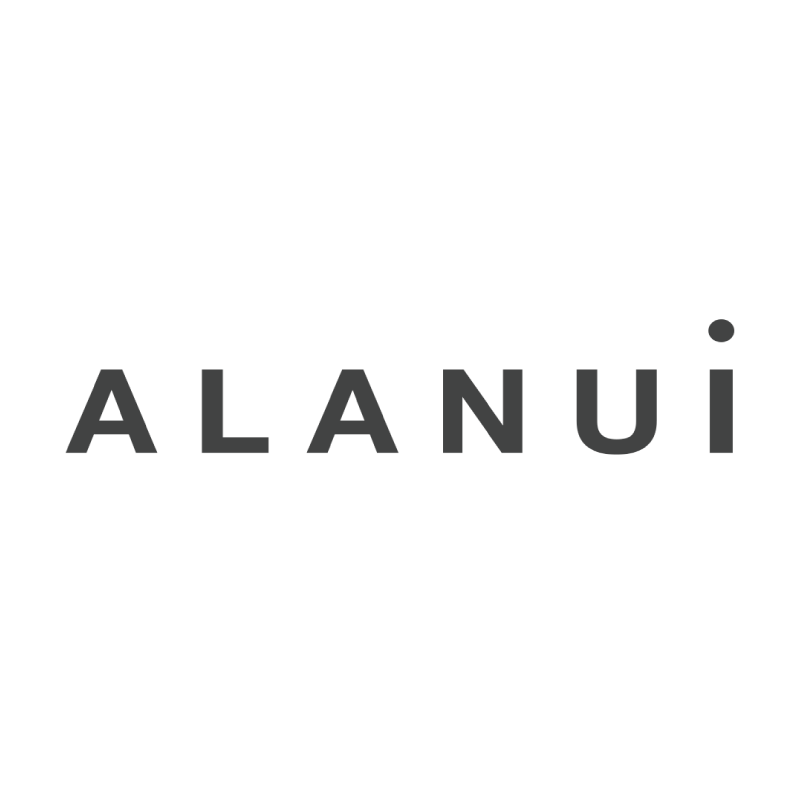 Alanui
Creators of Elegance and Distinction.
Founded by siblings Nicolò and Carlotta Oddi in 2015, Alanui is a Milanese brand with a charming nomadic and folk-chic aesthetic.
It all started with a vintage 1970s cardigan that Nicolò discovered at the Rose Bowl flea market in Pasadena, Los Angeles. He bought it and gave it as a gift to his sister Carlotta, then fashion editor of Vogue Japan.
Alanui's journey began in 2016 with a collection built around a single unique piece, produced in a variety of patterns and colors: The Cardigan. The brand, which in Hawaiian means "big way," was born from the idea of a warm and emotionally charged garment that would accompany its wearer throughout his or her life.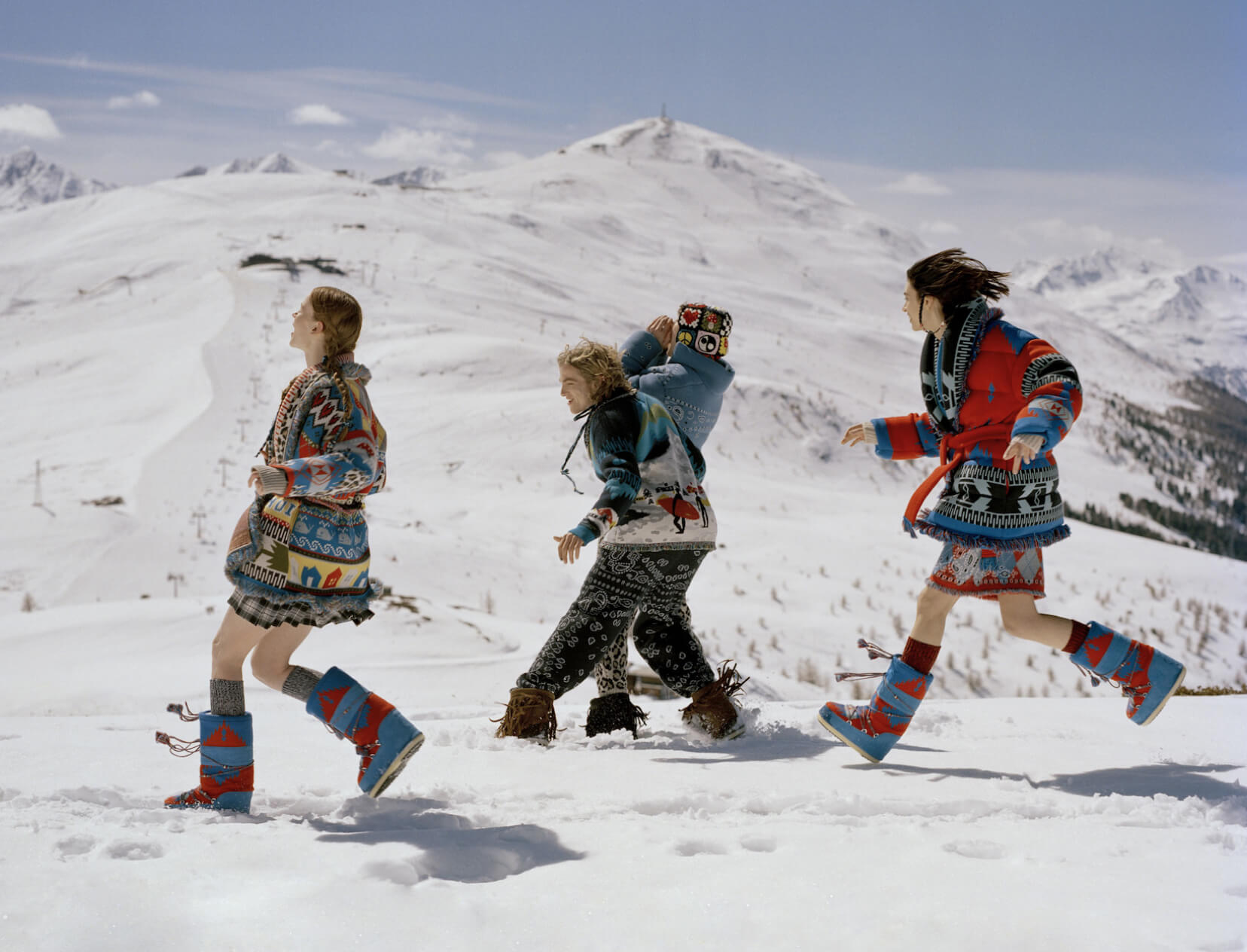 Alanui's Magic Touch: Charms on Every Garment.

Inside your Alanui cardigan, you will wear the medal of St. Christopher, patron saint of travelers by sea, sky and land.

Wearing an image of a saint, either as a medal or as a sewn-on image, is an ancient tradition later adopted by surf culture.

From day one, this hidden lucky charm has been a constant feature of the Alanui Cardigan, both as an adornment and as a subtle reminder of the garment's vocation as an enduring travel companion.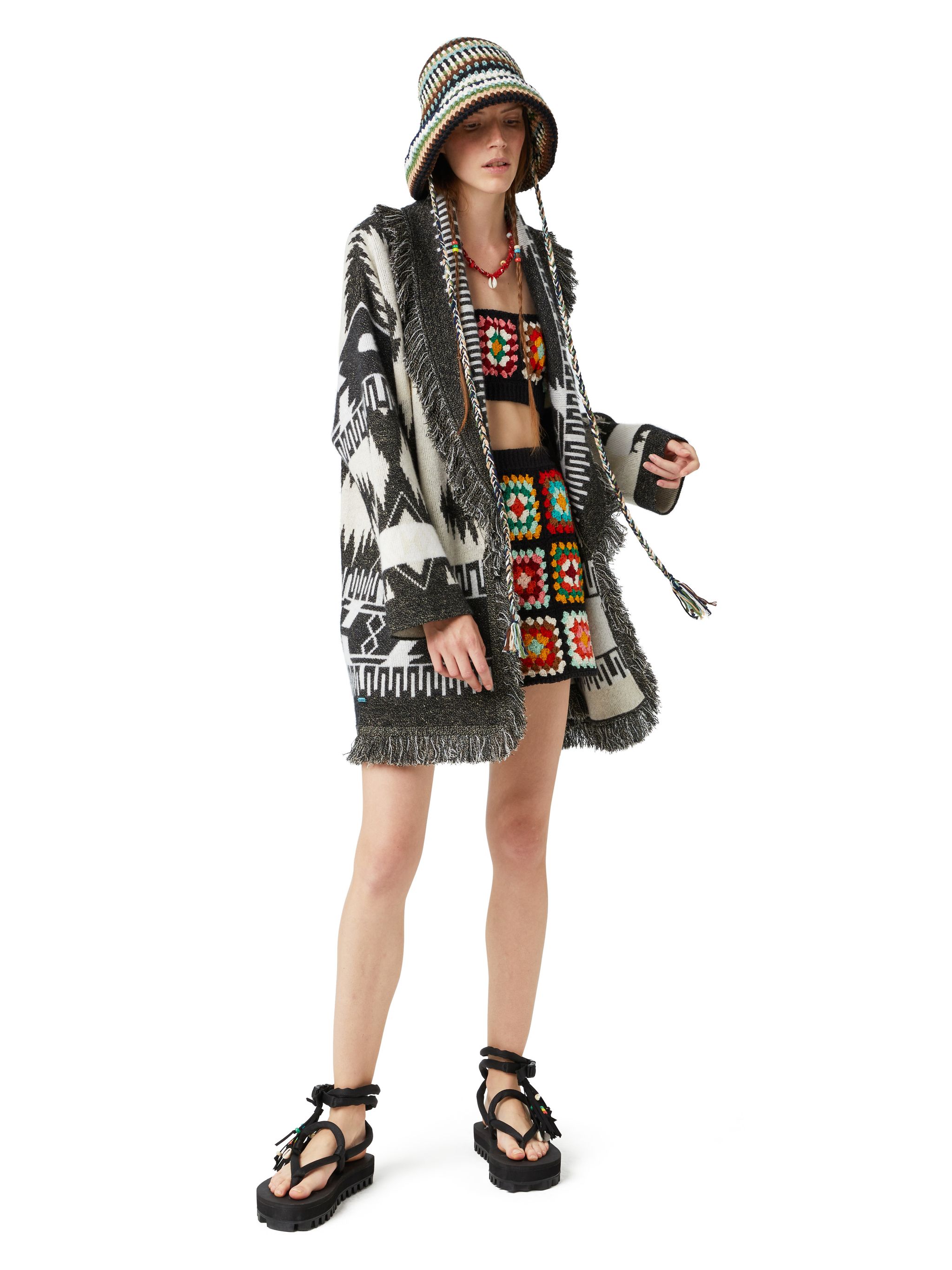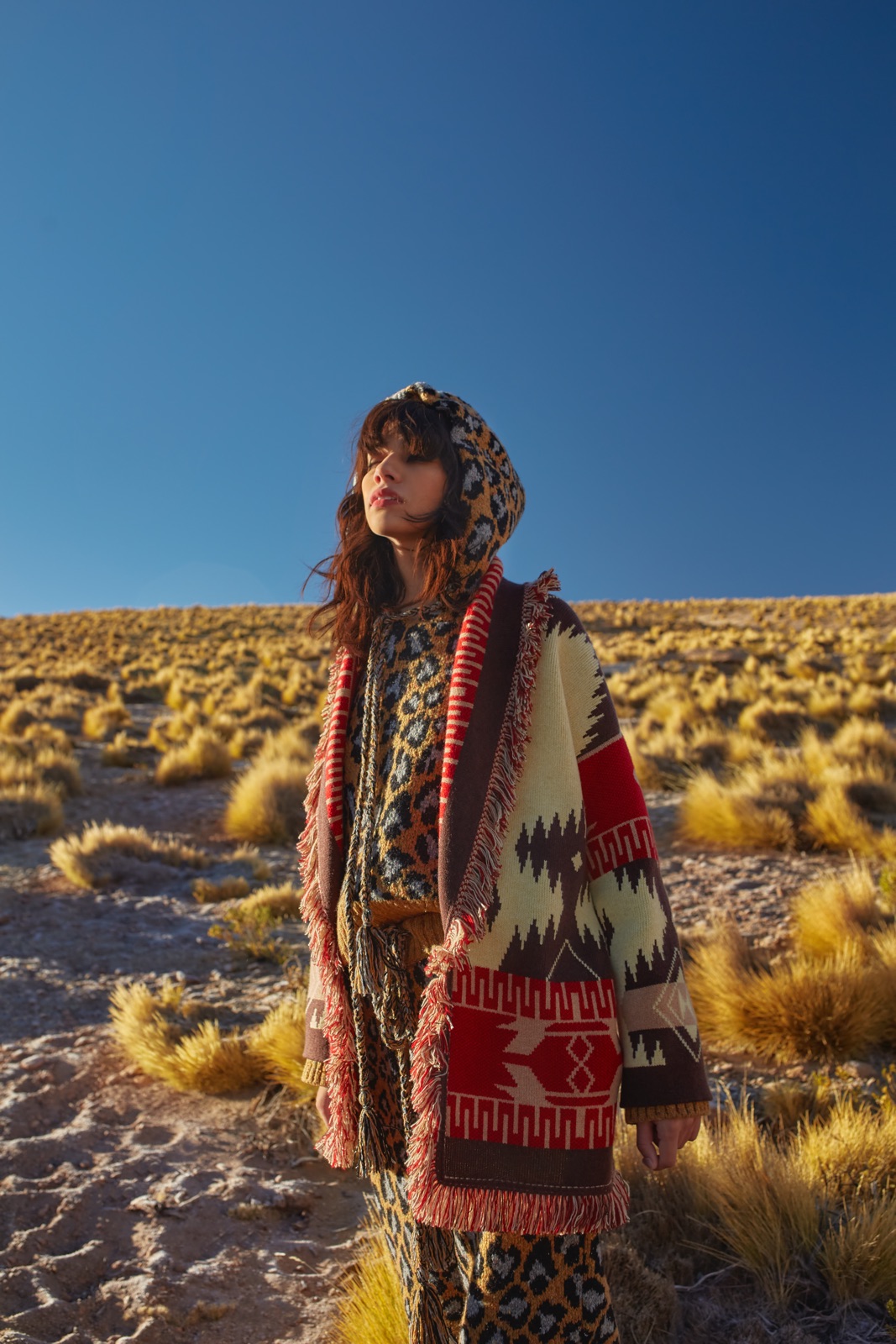 Knitting Luxury Dreams with Alanui.
Part garment and part work of art, the Cardigan is conceived as a white canvas continually reinterpreted to translate the emotion of each journey, through constantly changing patterns, colors, materials and knitting techniques.
Alanui's designs are a celebration of Italian craftsmanship, combining creativity, premium fabrics and meticulous attention to detail.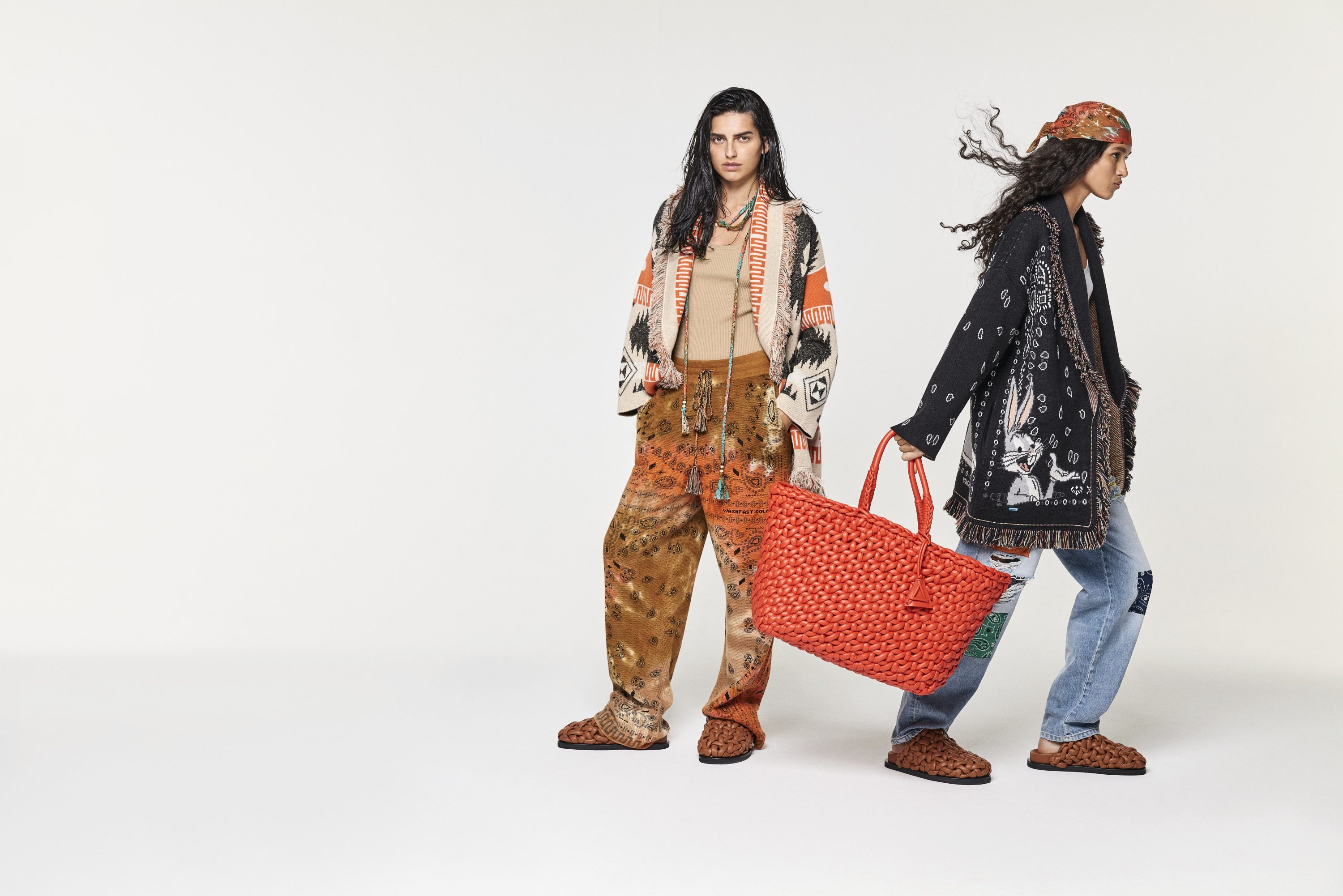 More than Fashion, an Art Experience.
The oversized cardigans are made from the finest cashmere, four to seven different yarns, and take five to seven hours to weave and another six hours to assemble.
To ensure a luxury garment that will last forever and accompany you on life's journey, a great deal of patience and dedication goes into its design and manufacture.
Each piece is crafted with love and care to achieve the level of luxury that improves over time.